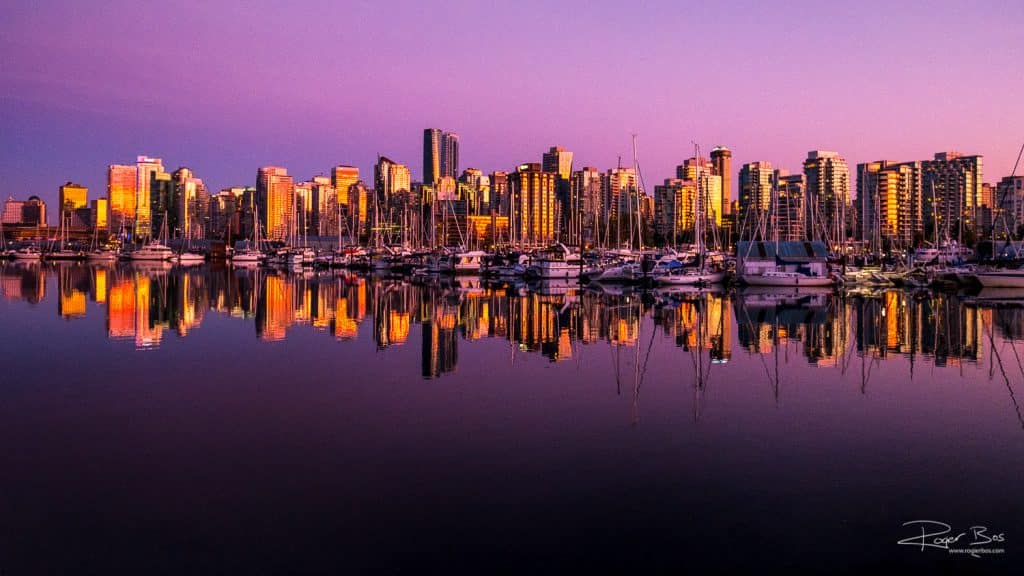 The best way to quickly get to see a new city is a Hop on and Hop off bus! You have them in most cities now. You buy a one or two day pass and the bus drives you around all the major sites. You can get on and off where you want. It's a great way to quickly see everything. Yes, of course it's very touristy and you only see the things they want you to see, but there's is an audio guide, and you simply get to know the city quickly. My recommendation is you do the tour first thing, and then decide which parts you want to investigate more.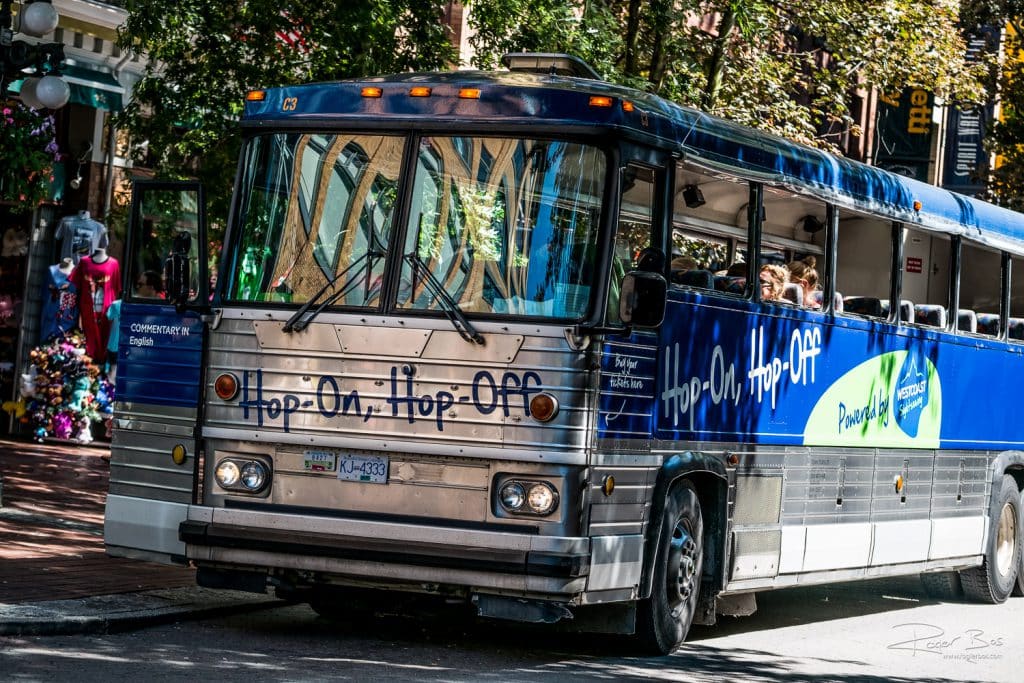 Which is what we did yesterday. And wow: we like Vancouver. What a great and beautiful city! It's always funny to us as Europeans when Americans and Canadians talk about buildings that are really old (a hundred years!), but truth is Vancouver has an interesting history and you can see the various stages of development well.
Sea planes
In my photography I concentrated on two things yesterday: sea planes and architecture. I had only ever seen planes land on water in movies. So it was really cool for me to see an airport on water, right downtown Vancouver. Also a great opportunity to further test the XF100-400 lens with the 1,4 converter. And wow: it did not disappoint!
Vancouver: city of glass!
The other thing that blew me away about Vancouver was the architecture. It's just amazing. I'm proud ofthe city if Rotterdam where I come from, with it's tall buildings and skyscrapers — but Vancouver is something else! Writer Douglas Coupland called Vancouver 'the city of glass' because of the many condominiums towers. Check out this gallery of architectural images. The image at the top of this post was taken around 9PM from Stanley Park where you have a great view of the skyline.