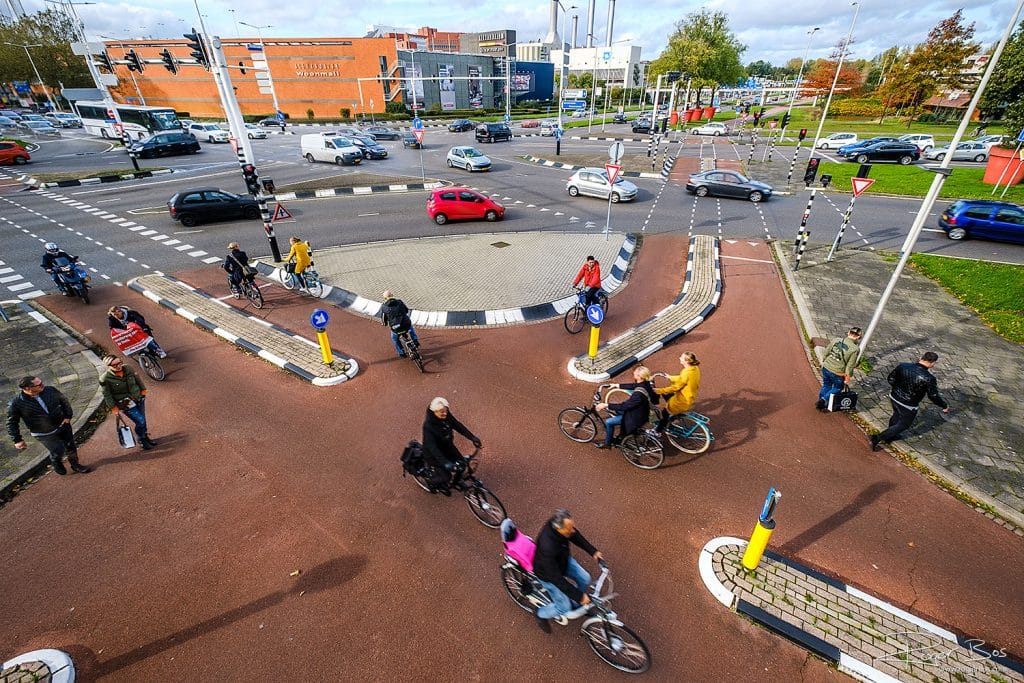 Doe niet zo uit de hoogte, luidt een bekend spreekwoord. Maar als fotograaf moet je (het) soms juist wel vanuit de hoogte doen… Dus heb ik vorige week een hoogtestatief gekocht: een statief waarmee ik mijn camera tot wel 8 meter hoog de lucht in kan krijgen. Daarmee krijg je echt een ander perspectief: je staat niet meer onderaan een gebouw; je kunt over hekken heenkijken, en je krijgt echt een beter overzicht.
Toepassingen
Waar verwacht ik dit statief in te kunnen zetten? Ik denk op meerdere type opdrachten.
Deze week heb ik het statief al voor enkele architectuurfotografie-opdrachten ingezet. Doordat de camera op een hoger punt komt, krijg je een ander perspectief. Ineens sta je niet meer onderaan een gebouw. Je komt boven de aanwezige obstakels, zoals auto's, verkeer en hekken. Zo werd de foto boven aan dit artikel ook gemaakt: zonder zo'n statief is deze foto niet mogelijk, en heb je alleen maar hek op de voorgrond.
Ook in mijn industriële fotografie verwacht ik het statief goed te kunnen gebruiken. Zo vaak dat ik op zoek moet naar een hoge trap, en dan nog niet hoog genoeg ben. Of dat je vanaf een andere verdieping een foto maakt, maar dat het perspectief dan niet klopt. Dit statief kan ik neerzetten waar ik wil, om precies de goede hoek en beeldinhoud te pakken. Zo ontstaan de beelden die mijn opdrachtgever nodig heeft!
Maar ook tijdens eventfotografie is een hoogtestatief een welkome aanvulling! Door de camera een flink stuk de hoogte in te brengen krijg je een heel anders perspectief over het publiek heen. Je ziet ineens hoe vol het is. Soms kun je een foto maken vanaf een balkon, maar dat is er niet altijd. Een hoogte perspectief biedt dan uitkomst.
Enkele voorbeelden van hoogte-fotografie
De tekst loop door onder de foto's. Klik op de foto's om ze groter te bekijken.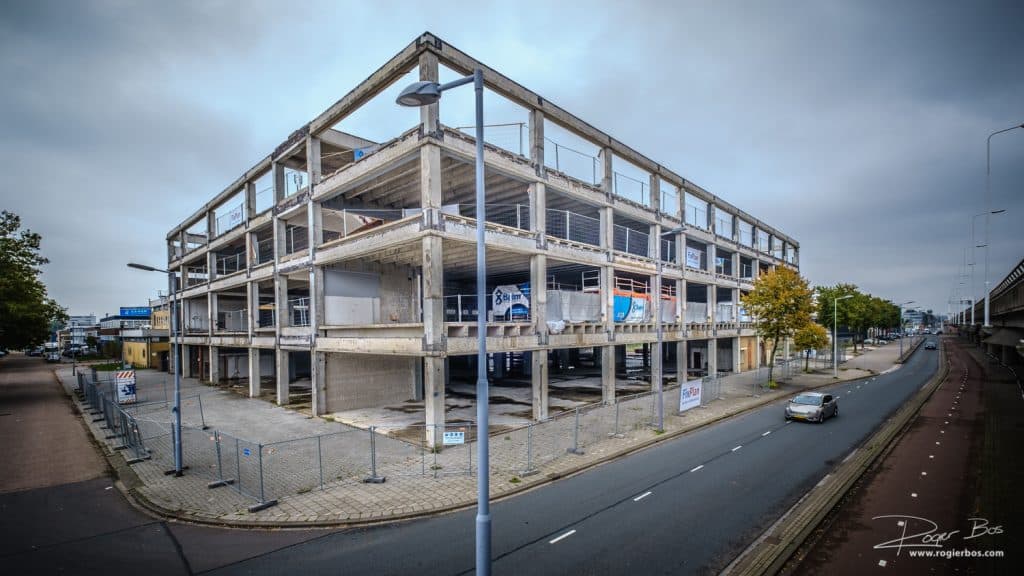 Drone?
Wellicht vraagt u zich af: kun je niet beter een drone kopen? Om eerlijk te wezen: ik zit al een tijdje na te denken over de aanschaf van een drone. Naast dat een drone natuurlijk ontzettend leuk speelgoed is, biedt een drone ook een aantal voordelen ten opzichte van een hoogtestatief. Een drone komt (veel) hoger, kan snel foto's maken uit verschillende hoeken, en biedt ook dynamische video-mogelijkheden.
Maar, er kleven ook nadelen aan een drone. Je mag met een drone lang niet overal vliegen. Sterker nog: ik woon in de Randstad, en je mag hier op heel weinig plaatsen vliegen. Met een drone mag je ook niet over mensen of verkeer heen vliegen. En binnen vliegen met een drone is vaak ook geen goed idee. Dus wellicht dat ik binnenkort wel een drone aanschaf, maar vooral deze situaties is een hoogtestatief een betere oplossing.