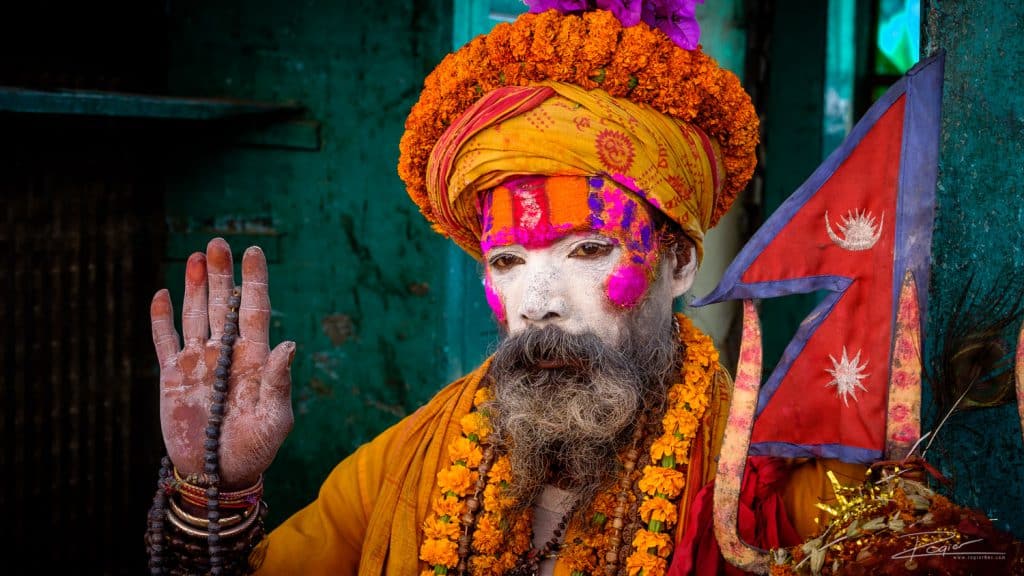 Last Sunday I returned from a two week trek through Nepal. What an adventure that was! Together with a small group of photographers, and under the guidance of a wonderful Nepali guide, we visited a ton of places and saw a large number of amazing sites.
I made a total of 3670 photo's. Wowser… it's going to take me forever to go through these images. Though I am eager to show them to you, I can only do so one day at a time. Now that I am back my normal clients (that's a misnover, because there's no such thing as a normal client) are screaming for my attention, and rightly so.
Here are the photo's of the first day. We visited the monkey temple (Swayambhunath) and Thamel. If you've been Kathmandu before you will think this is an easy start— and that's true. But make no mistake: Kathmandu is situated at 1350 meters above sea level, and climbing the 365 steps to the monkey temple with a camera bag on your back is a bit of a challenge!
Even more challenging when you first arrive is the poverty. Nepal ranks 8th on the list of poorest countries in the world — and the poverty is everywhere. Where as India and Indonesia have a rich upper class also, Nepal is just poor — and you see the evidence of this everywhere.
Another thing that is immediately obvious is the destruction caused by the earthquake, now two years ago. There is construction going on everywhere — and still there are destroyed homes and businesses wherever you look.
But make no mistake about it: the people of Nepal are beautiful, strong, friendly, and extremely colourful in the way they dress. And the vast majority of them love it when you take a photograph of them! Already this is turning out to be a great adventure!
Click on the photo's to see them larger!