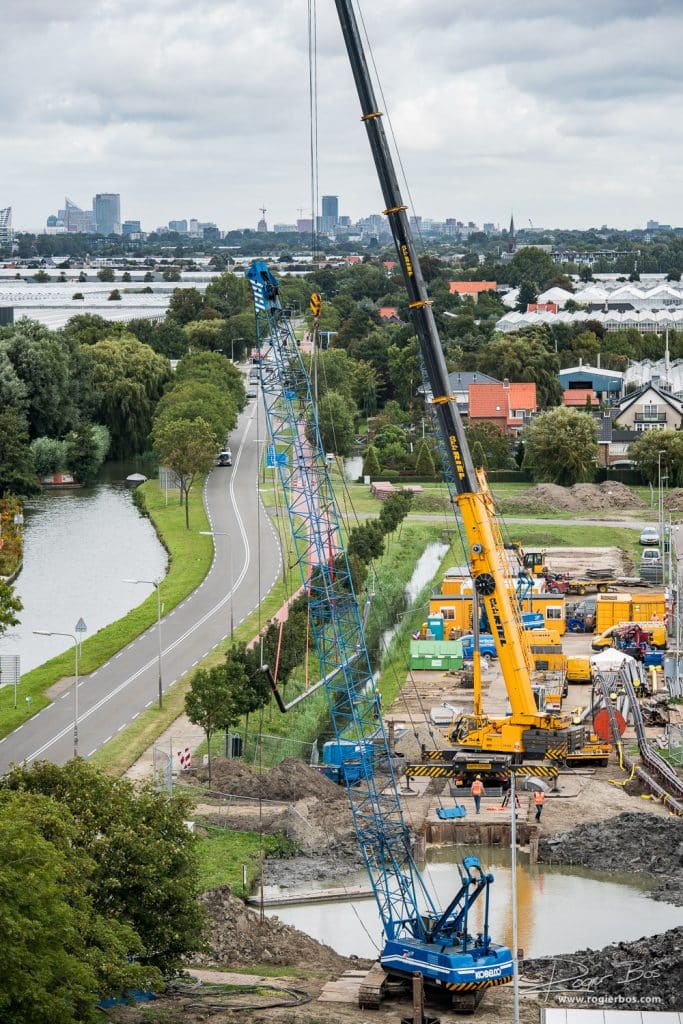 Mijn eerste opdracht na de zomervakantie was gelijk een hele mooie: ik mocht voor een waterbedrijf het plaatsen van een 'zinker' vastleggen. Een zinker is een buis die onder een watergang (sloot, kanaal) komt te liggen. In dit geval werden er met een grote hijskraan 4 geplaatst: één voor waterleiding, éen voor gas, en twee voor electriciteit en data.
Stilstaan bij de techniek onder de grond
Zo'n proces is boeiend om te fotograferen. Ik heb altijd bewondering voor de vaklui die in weer en wind buiten werken aan onze gemakken! En er gaat tijdens zo'n opdracht ook een wereld voor me open waar ik normaal niet bij stil sta: : wij vinden gas, water en licht heel gewoon, maar er gaat een complex geheel aan kennis en techniek en bestuur en organisatie achter schuil!
Zo'n zinker is lang en dun. Nou ja… niet zo heel dun. Maar hij is groot en lang, en dus lijkt hij dun! Dat is nog niet zo gemakkelijk om goed op de foto te krijgen: of je staat dichtbij, en je mist het overzicht; of je staat wat verder af, en dan valt zo'n buis snel in het niet bij de context. Gelukkig konden we regelen dat ik op het dank van een kantoorgebouw vlakbij kon staan, zodat ik ook overzichtsfoto's kon maken.
Klik op de beelden om ze groter te zien.