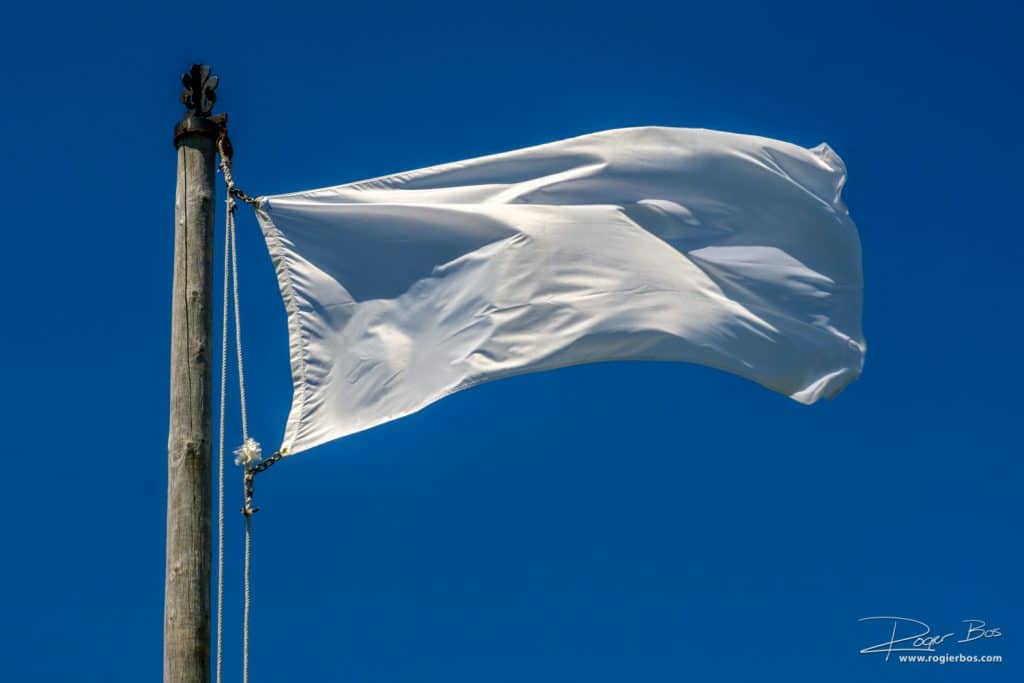 Het gaat niet goed met de professionele fotografen. Ze zijn een uitstervend ras. Dit is internationaal zo, maar in Nederland is de situatie wel heel erg moeilijk: volgens Dupho, de branche vereniging van Nederlandse professionele fotografen, ligt de dichtheid van professionele fotografen hier hoger dan waar ook ter wereld.
Enkele cijfers om van te schrikken
En dat is niet zo verwonderlijk. Fotografie is vreselijk leuk, en enorm makkelijk om in te stappen. Je koopt voor € 1000 een leuke digitale camera, schrijft je in bij de Kamer van Koophandel, bouwt een eenvoudige website, en laat visitekaartjes drukken — en huppa: Nederland heeft er weer een professionele fotograaf bij.

Even wat cijfers: in het register van de Kamer van de Koophandel staan ruim 19.000 mensen ingeschreven als fotograaf. Van die 19.000 werken ongeveer 6000 twee of meer dagen in hun fotografie bedrijf. Zo'n 2500 mensen zijn fulltime professioneel fotograaf (voor het geval u het zich afvraagt: ik zit dus in die laatste groep). Wat ik ook een veelzeggende statistiek vindt is dit: één op de drie mensen die zich inschrijven als fotograaf bij de Kamer van Koophandel schrijft zich binnen drie jaar weer uit; twee op de drie haalt de vijf jaar niet.
Schijn werkelijkheid
Er zijn ook fotografen die het goed lijken te doen. Ze vliegen de wereld over en fotograferen de ene na de andere leuke klus. Dit zijn veelal jonge fotografen die de wind van sociale media lijken mee te hebben. Echter: als je wat beter kijkt zie je vaak dat hun business model op de lange duur niet houdbaar is: ze zijn niet verzekerd tegen arbeidsongeschiktheid, sparen geen pensioen, bieden enorme kortingen om die gave klussen binnen te halen ('ik fotografeer gratis als jij de reis betaald'), en hebben tarieven waar je van kan leven als je alleen bent. Maar zodra ze een gezinnetje beginnen wordt het moeilijk.
Nee, de professionele fotografie zit in zwaar weer. Deze week hoorde ik over twee fotografen, echte oude rotten in hun vak, die hun camera aan de wilgen gaan hangen, en hun bedrijfsactiviteiten stoppen. Dat zijn berichten waar ik echt van schrik, en die me ook wel te denken geven.
Als fotografen samen komen is het geklaag soms niet van de lucht. De overheid dit, en opdrachtgevers zo. En vooral de vele amateurs die zichzelf als 'professioneel' aanbieden, moeten het ontgelden.
Ik heb overal begrip voor — maar er is één ding dat ik niet begrijp: dat professionele fotografen workshops fotografie aanbieden.
Zal ik ook maar fotografie workshops gaan aanbieden?
Ik begrijp best dat als je het financieel krap hebt, je gaat nadenken hoe je inkomen kunt aanvullen. En dan komt de vraag snel naar boven: moet ik ook fotografie workshops geven? Verleidelijk, als je direct aan drie mensen kan denken in je netwerk die dat heel leuk zouden vinden. Leuk ook, zeker als je een beetje vlotte babbel hebt.
Maar hier is het probleem — en er zijn intussen allerlei professionele fotografie die dit aan de lijve hebben ervaren: wat je in feit doet is je eigen concurrentie opleiden. Nee, niet iedereen die een workshop bij je volgt zal zich bij de Kamer van Koophandel inschrijven. Maar een flink aantal zal de kans om zo nu en dan een klein beetje cash te verdienen aan een overigens zeer dure hobby, niet links laten liggen! Vandaag doen ze een workshop bij je, en morgen zegt hun werkgever dat ze dit jaar jouw diensten niet nodig hebben, omdat hun werknemer nu een heel aardige foto maakt. En volgend jaar gaan deze workshop volgers weg bij hun werkgever en hangen ze hun eigen bedrijfsbordje uit.
Ik ken een fotograaf die fotografie workshops aanbood in het dorp waar hij woont. Tegenwoordig moet hij concurreren met drie andere fotografen. Ze hebben allemaal zijn workshops gedaan. Op hun website staan beelden die ze maakten tijdens de workshop met hem. En denk alsjeblieft niet dat dit 'toevallig een keer gebeurd is' — ik hoor deze verhalen overal.
Kannibaliseren
Ik kan er niet duidelijk genoeg over zijn: door workshops fotografie aan te bieden als professioneel fotograaf sla je de spijkers in je eigen doodskist. Je kannibaliseert je eigen markt. Mijn advies is dan ook: weersta de verleiding en vindt een andere manier om inkomsten te genereren. Ook als je favoriete camerawinkel belt met de vraag of je 'niet eens een workshop zou willen geven' — doe het niet!
Ik ben het geven van fotografie workshops echt gaan zien als een witte vlag: een signaal van een naderend einde. Een fotograaf die het ook niet meer weet en maar gaat meewerken aan zijn eigen ondergang. Een fix die wellicht iets helpt op de korte termijn, maar op de lange termijn alleen maar de situatie verergert.
En het tegen argument weet ik ook wel: 'als ik het niet doe, doet iemand anders het wel.'. Maar dat blijkt toch niet helemaal waar. De realiteit is dat mensen workshops volgen bij mensen die ze al een beetje kennen. En dat als meer fotografen ophouden met fotografie workshops aan te bieden, er dus ook minder concurrentie op de markt komt van mensen die het 'ook wel een beetje kunnen'. Natuurlijk: als iemand echt wil, is er niets dat hem tegenhoudt. Maar het gros van de mensen die een workshop volgt, en vervolgens zo nu en dan een betaalde opdracht aanneemt, is helemaal niet zo vastbesloten. Die gaat misschien net zo makkelijk een cursus 'schapen drijven' doen — ook leuk toch?
Persoonlijke en zakelijke ontwikkeling
Ben ik dan tegen alle vormen van workshops? Nee, zeker niet. Ik denk dat waar schreeuwend behoefte aan is, is workshops op het gebied van personal development en zakelijke coaching. Als ook onze nieuwe collega's leren hoe ze hun zaakjes juridisch en financieel en marketing-technisch goed op de rails krijgen, wordt het beter voor hen — en voor ons allemaal. Opdrachtgevers komen dan steeds minder fotografen tegen die tegen bodemtarieven werken, of niet weten hoe het zit met auteursrecht. Dus: wil je echt workshops geven? Dan zou ik me daarop richten!
Disclaimer: ik heb in het verleden ook wel eens een workshop gegeven. Daarbij heb ik er altijd op gelet het niet super gemakkelijk en toegankelijk te maken. Maar tegenwoordig ben ik daar helemaal mee gestopt, en bied ik alleen nog workshops over de zakelijke kant van de professionele fotografie aan.